TOKAI ERFTCARBON is a company with around 200 employees, most of whom have been with the company for many years. We can look back on a company history of over 100 years and are characterised by diversity and a global network. Our corporate culture, which combines a sense of tradition with open-mindedness, is characterised by long-term cooperation with customers and suppliers. Our actions are responsible and planned to cover the entire value chain, while internally promoting a strong awareness of the market and our customers.
Our qualified and committed specialists ensure the high quality standards of our products. This makes them a decisive factor for the company's success, which we are constantly developing through ongoing training and further education measures.
Equally important for us is the issue of sustainability. Careful use of resources not only benefits the environment, but also adds to the economic strength of our company.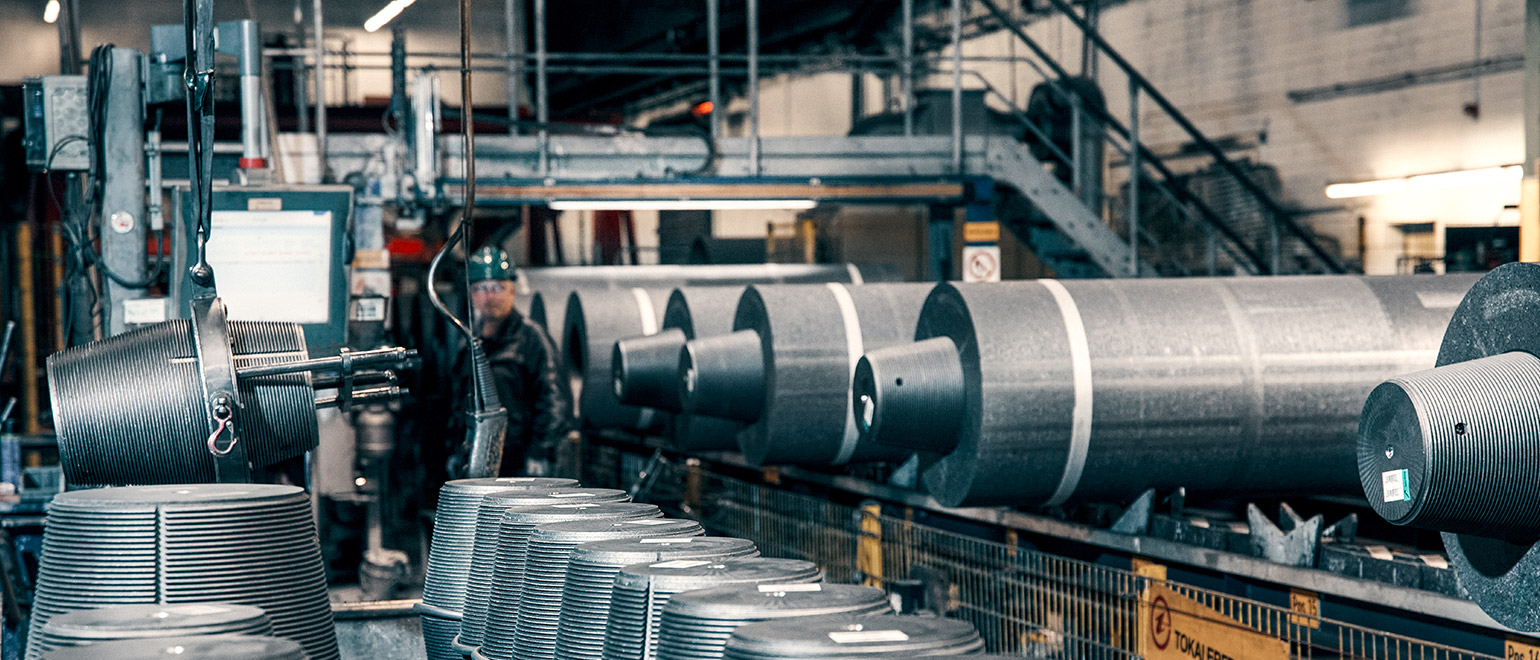 The TOKAI ERFTCARBON performance promise
Our quality standards are the high requirements of our national and international customers. We not only supply a product that meets these requirements to the highest degree, but also offer expert all-round support. Together with our customers, we want to develop competitive solutions for future challenges. For this purpose, we offer comprehensive technological know-how that combines engineering and materials expertise at a high level. This claim is underpinned by a large number of certified process sequences.
Our goal is to enable efficient use of resources, produce industrial goods in a more environmentally friendly way and help create a sustainable infrastructure. With our technologies and innovations, we want to meet the diverse needs of customers and markets worldwide, grow in the markets of the future and generate stable earnings, cash and value contributions.
"Generations of employees form the foundation of TOKAI ERFTCARBON. The long-term cooperation with our customers and suppliers stands for trust in the business partnership. TOKAI CARBON, our parent company, ensures the implementation of the existing visions."
DIRK SCHNEIDER
Geschäftsführer TOKAI ERFTCARBON